News and Events

Keep up with Northwestern Classics events. Visit us on FaceBook and join the Classics listserv!
The department sponsors or co-sponsors three series of events that reflect the range of scholarly and research interests of our Classics community:
Additionally, the Classics department has a lively culture of specifically designed to offer undergraduate students unique opportunities for friendship and learning outside the classroom. To this end, we lead initiatives for our students to explore Chicago's specific ties with antiquity, by attending performances, visiting museums, and exploring architecture.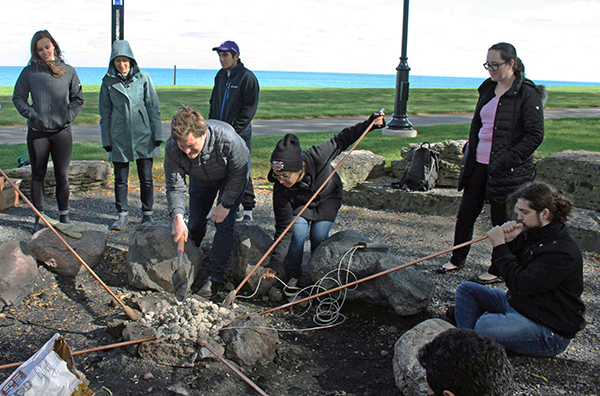 Making bronze in Terpstra's Classics 390/ Mat Sci 395 class
Back to top