The Greeks: From Agamemnon to Alexander the Great
December 29, 2015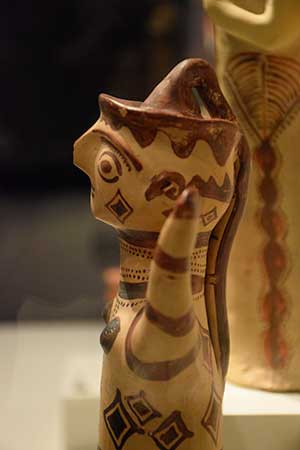 Students, faculty and staff traveled to the Field Museum of Natural History in December to see the Greeks: From Agamemnon to Alexander the Great. Curator Bill Parkinson prefaced the visit by describing the challenges and privilege of working on this show, developed with National Hellenic Museum, the Greek Ministry of Culture and Sports, National Geographic, the Canadian Museum of History, and others.

Organized in chronological order from the Neolithic Period through the death of Alexander the Great, we marveled at the over 500 artifacts made of ceramic, marble, bronze, and gold, many of which had never before left Greece. We considered how they revealed the artistic, cultural, political and economic Greek culture. If interested, sample a few of the show's objects here. 

Although the Northwestern group traveled by bus, the Classics community enjoyed the artful collaboration between the CTA, the Field, and Illumivation Studios, who transformed a CTA station entrance into a Trojan Horse.

Thanks go out to Weinberg College for funding the outing.