Why I Chose Classics
January 21, 2020
By Dawei Wang, Classics Major, Class of 2019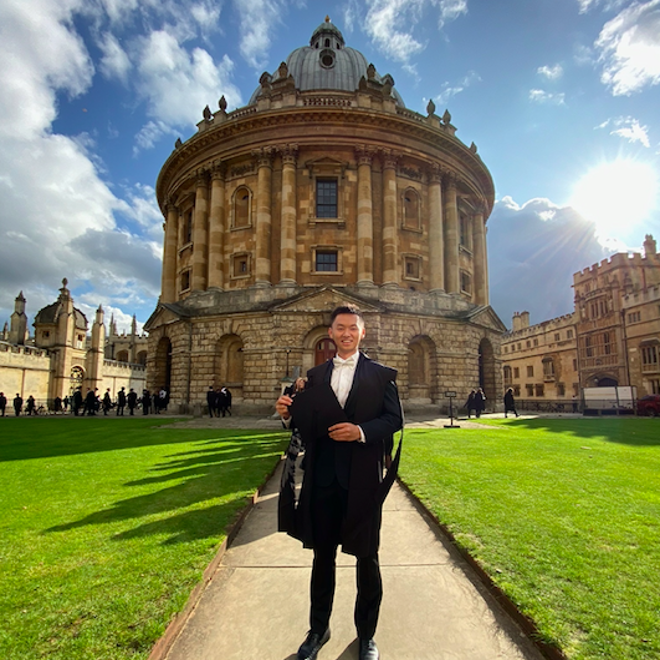 So it was winter quarter of my junior year, and it was finally about time to declare major. My official major at the time was still political science, but I had no intention of finishing the courses. I enjoyed talking about politics, but it is very different from studying it as a social science. I believe that the working of politics is deeply rooted in human nature, and we can never fully understand the big picture by theories alone, no matter how meticulously constructed they are.
Classics, on the other hand, is a discipline in the humanities. The poetry, drama, and philosophical works by the Greeks and Romans are the best textbooks of learning the nature of human society. And unlike courses in history, where students spend lots of time reading secondary literature, studying classics requires students to master at least one of the two ancient languages—Greek and Latin. Most of the courses are devoted to the reading and discussion of primary literature, in translation if not in the original language. Therefore, students of classics develop the ability to see the past in its purest and most unadulterated form.
While studying abroad in Qatar, I often contemplated what I should choose as a major. I knew that I did not enjoy studying political science, especially the mandatory courses in methodology and statistics. What I really wanted to explore was human nature through the lenses of politics and history. I had already started learning Greek and declared a minor in classics. Why not switching into a major? After consulting with Professor Ryan Platte, my mentor, advisor, and the department's director of undergraduates, I signed up to become a full member of the classics department. Looking back today, I cannot express my gratitude enough for everything the department has given me. I can fondly remember every class I took—learning the Corcyrean Revolution with Professor Wallace, reading Hector's final battle with Professor Platte, imagining the adventure of Odysseus with Professor Hopman, and staging Aristophanes' comedy with Professor Radding.
The small size of the department creates a family-like environment where the faculty and staff members care deeply about students' personal growth. I often dropped by the office of Alison, the department assistant, whenever I needed someone to talk to. When it was time to apply to graduate schools, Professors Radding and Platte wrote my recommendation letters. Upon learning that I had chosen Oxford, Professor Wallace gave me his tips for studying and living there. The faculty members also nominated me for many prizes and honors, including my junior year induction to the university's Phi Beta Kappa society.
Although my graduate research is on the political history of the Middle East, classics will always be my source of inspiration. It is classics that taught me human nature and how to live a good life. Whenever I am puzzled by the current state of affairs, I would go back to Thucydides and read his interpretation of war, revolution, alliance, and betrayal. Whenever I am feeling distressed, I would pick up the Odyssey and read an episode of Odysseus' journey. It is these texts that constantly refreshes my perspective to look at the past and the way ahead.
Back to top