From the Chair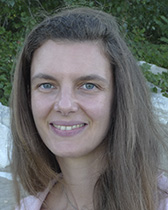 Classics comprises the multidisciplinary study of the language, literature, history, and cultures of ancient Greece and Rome and their transformations in other cultures from late antiquity to the present. As a discipline it explores the earliest and arguably most far-reaching example of the globalization of culture with a varied and complex set of research tools.
Classics at Northwestern offers a new model of classical studies for the 21st century. We offer a range of beginner to advanced courses, all of which provide stimulating and demanding material and develop skills in writing, critical analysis, and the exploration of other cultures. Classics has consistently been on the forefront of innovation in the curriculum from participating in selective interdisciplinary undergraduate programs to spearheading digital work and pedagogical projects in the humanities.  
Classics majors may pursue a concentration in Latin, Greek, or both languages. For a Classics minor, students may choose a concentration with readings in Latin or in Greek or a classical studies concentration with sources in English translation only.
Beyond coursework, we place great emphasis on research skills in seminars and research opportunities, making Classics very active in the university-wide initiative to enrich undergraduate experience in research. COVID-19 has unfortunately disrupted some of our usual activities, including involvement in study abroad programs. However, we are confident that in the near future our students will again be able to study in Rome or Athens for a summer, a quarter or a full academic year.
Normal campus life is also still on hold, and with it much of the Classics department's lively culture of
 social events and activities
. As with foreign travel we are confident that soon the usual opportunities will open up for our students to attend performances, visit museums and explore Chicago architecture.
Our students are well prepared to succeed after college. Training in Classics plays a vital role in many professional trajectories after Northwestern.  We are delighted when our students continue professional studies in Classics after graduation, but we are just as delighted to hear from alumni now engaged in studying law or medicine—or working for a clean energy consultancy, engaging in client diplomacy for an investment management company, or pursuing an advanced degree in art history, computer science, or paleontology.
Marianne Hopman
Department Chair
classics-chair@northwestern.edu
Back to top